What Renee means by "terrible twos" is that human children at the age of 2 throw A LOT of temper tantrums. They just are little monsters at that age. So what she's saying is that it's a phase your glider kids are going through. Maybe they are teething? Idk much about the biology of gliders but if you think about it, it may make sense?
Do you keep a journal on here? I do. That way, I can see the progression of their behavior.
I guess the main thing is, don't try to force a relationship. Just let it happen on its own. They know who feeds them, who pets on them, who spends time with them, talking to them, cooing sweet little nothings into their ear. They know!
I tell you what, my Catwoman was a little spitfire when I got her but I have the feeling that her former owner tried to force her to be friends with her. Every time she saw me come forward, she would VIOLENTLY crab at me. But as she got used to the idea that I was not going to come for her, as I IGNORED her, she was like, wtf? Why aren't you paying attention to me, and then she started to seek ME out. (How about that, huh?)
But here's my Sweetheart now: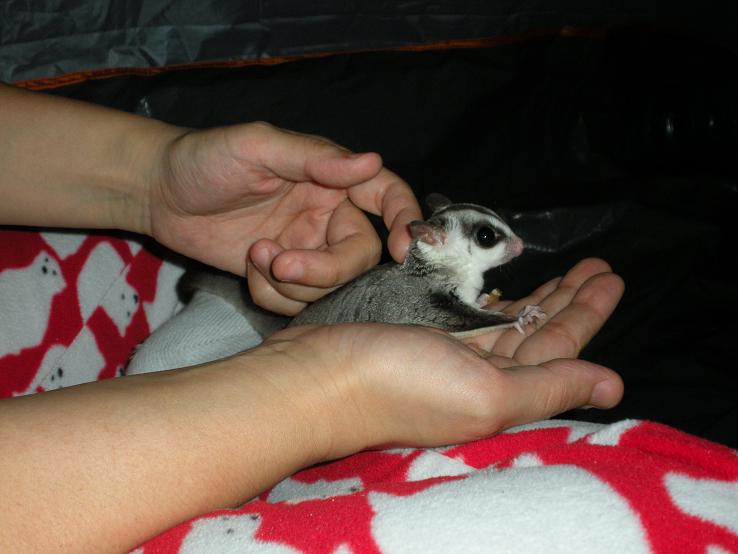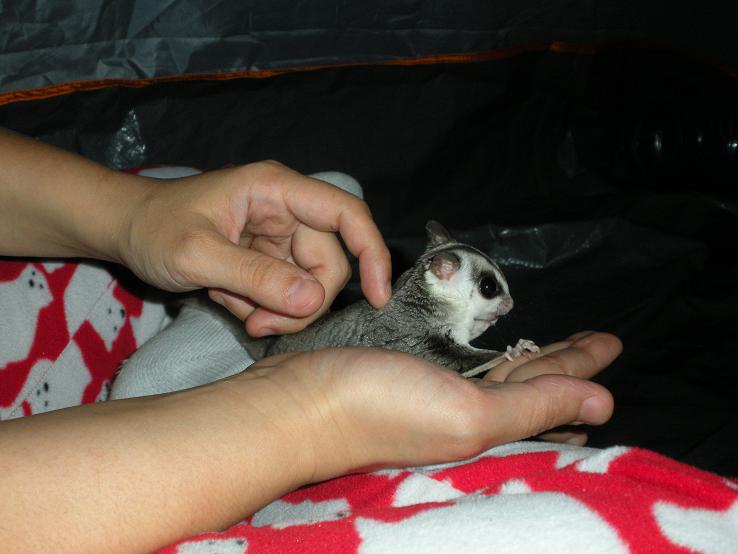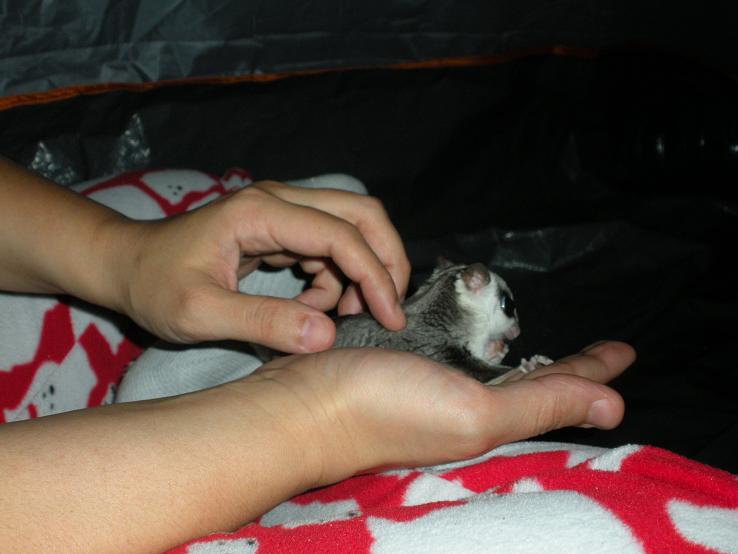 (And between you and me, I used to think she was the Devil!

)
I wish you could have been with us during tent time last night. My baby girl was sitting on my shoulder, and I got to nuzzle her face with my cheek. And yes, she bit me on the middle finger last night, but not hard. Just a little nibble. It STILL hurts today, even though she didn't draw blood. But they bite each other all the time. It's like a handshake to them. "Hey, how are you doing?"