quote:

---

Originally posted by KatieDidnt

Hmm yeah, I probably should have searched here for old cage threads first before making a new one I guess, but I got excited/impatient lol. Oops?

I've made a ball pit for my girls in the past and they just completely ignored it. I eventually got rid of it because it was just wasting space. I've recently made them a new one because I just think the idea of a glider ball pit is ridiculously adorable . . . but they STILL won't touch it. Sigh. I guess I like the idea of a ball pit more than they do ha.

I haven't tried putting rubber duckies in it though, so I'll give that a go! Is it safe to leave the ducks with them unsupervised? One of my girls is a chewer . . . I don't want her to choke on duck pieces


---
I'm sorry, I didn't mean to make it sound that way. Decorating their cages is exciting, at least for me (cage designing and toy making are kind of like a hobby for me). My laptop was in the shop at the time and I really didn't have an easy way of posting any pics anyway.
I love looking at cage setup pics, and posting pics (I don't take pics or post all of the time, lol). I have frequently gone through older cage picture posts myself to get inspiration.
I do now have my laptop back so I'll post some designs [:D
This is current
Upper levels (The stuff on the outside of the upper level is for my glider's out of cage play time).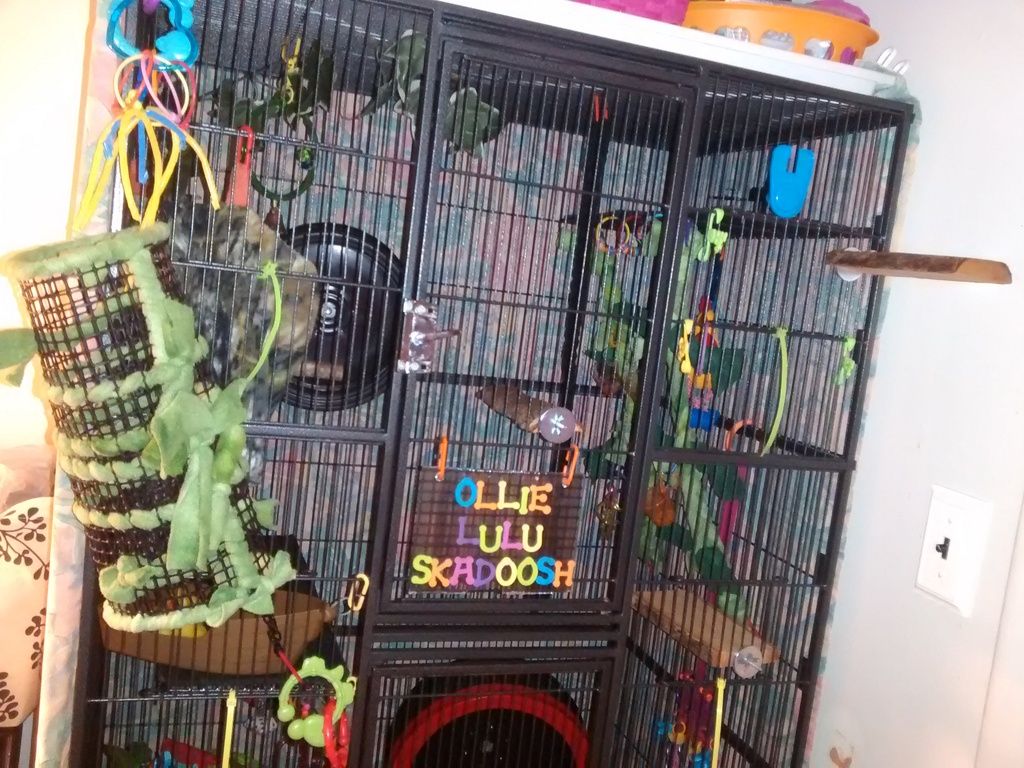 Lower level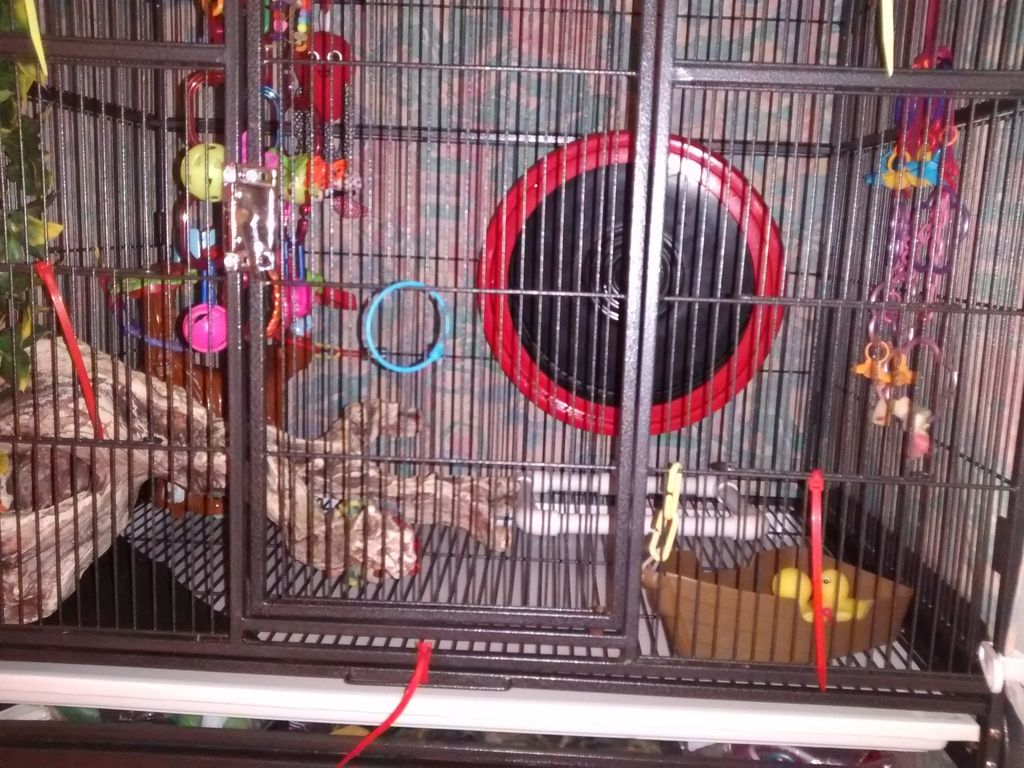 Last Christmas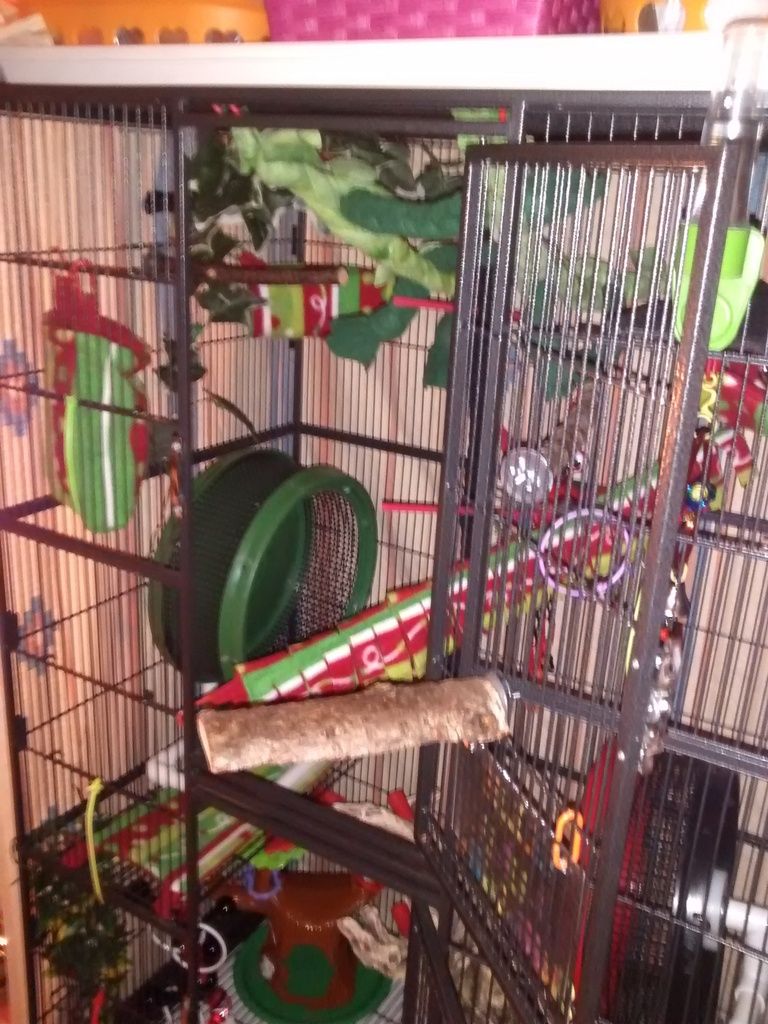 Here is an older one, I believe from 2013 (When I had just the girls, before Ollie).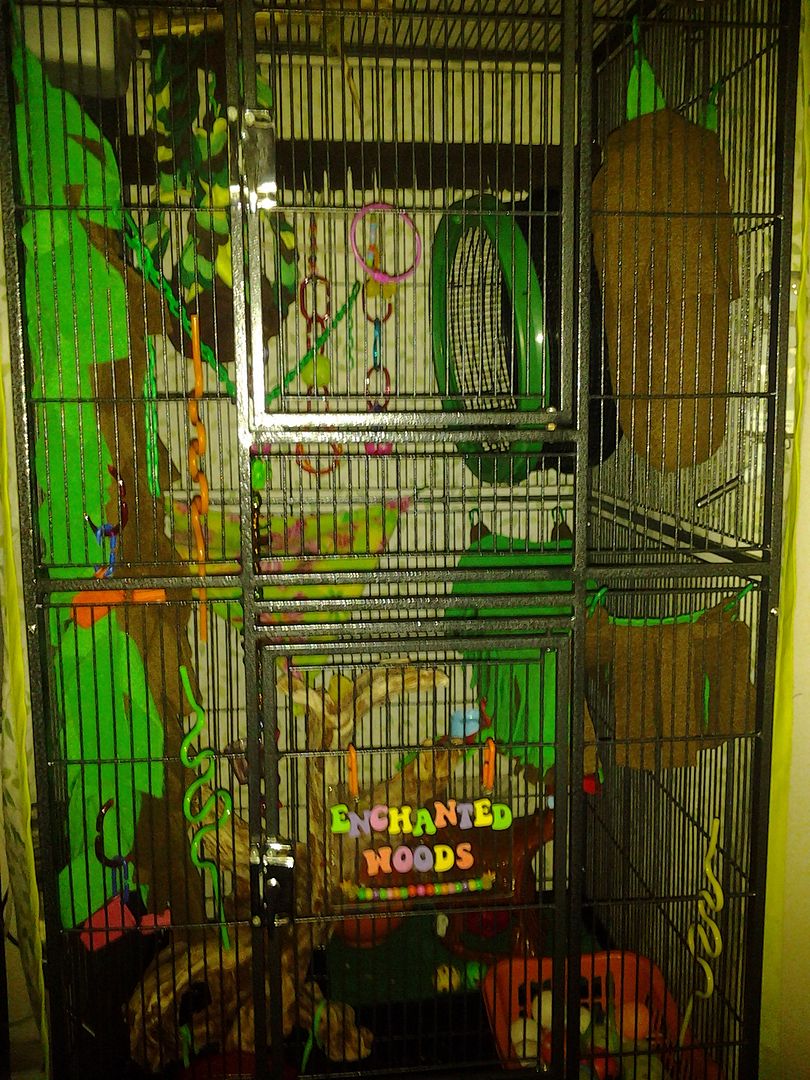 I hope you find your inspiration you're looking for and enjoy!