Question/Can sugar gliders eat fish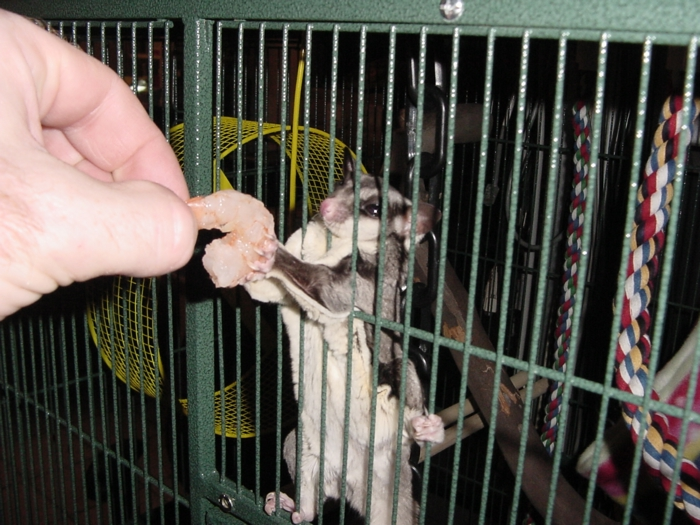 Pican working for a shrimp
Copyright by: kazko, 2007

The natural sugar glider diet is not known to include fish of any kind. It is thought that sugar gliders actually stay away from bodies of water where possible, so fishing would seem out of the question. However, as part of a captive diet, many keepers will offer a fish product in their variety rotation. Fish, shell fish and other water-dwelling critters are a great source of lean protein. Shrimp once a week appears to be a popular favorite of many and there is no reason not to experiment with other kinds of similar sources of protein.
More Information
Diet
Natural Diet
More Questions
Category Question