Question/How long is a sugar glider tail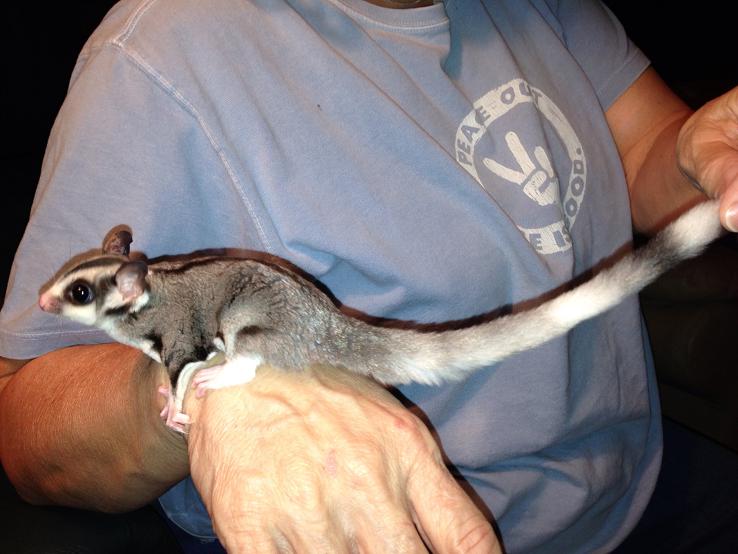 Copyright by: kcolfer, 2012

A healthy adult sugar glider tail should be around 1.5 times the body length. The tail is prehensile and can be used to wrap around objects for carrying, but there is no "thumb" at the tail end and it cannot be used to support their body weight. It is very common for an abandon sugar glider to have a broken or missing tail. A broken tail will most often go necrotic and will need amputation by the vet.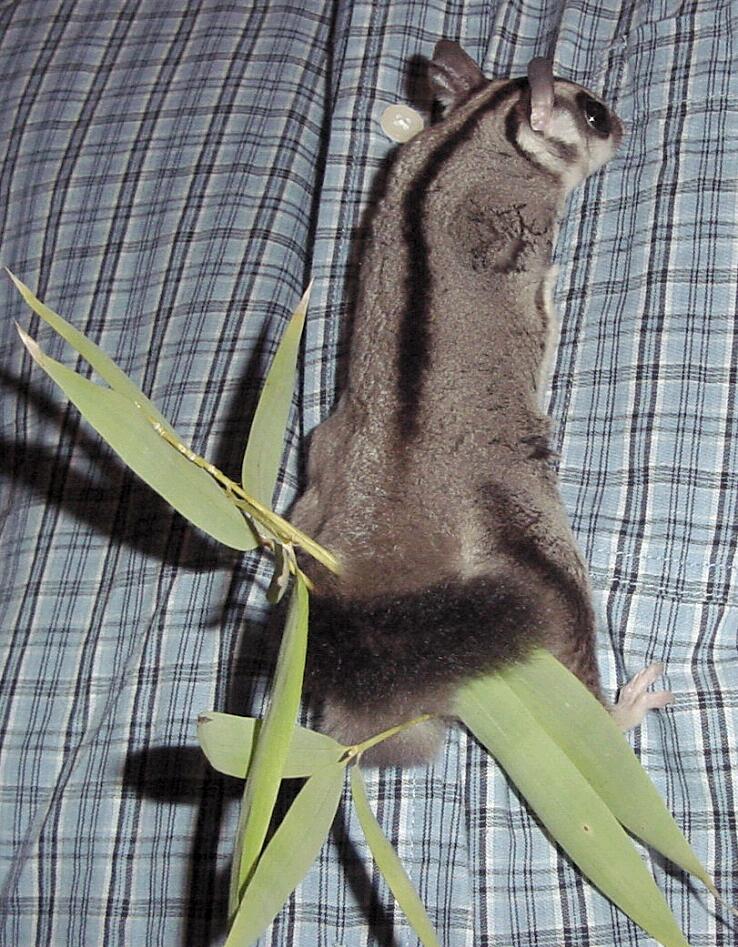 Her tail is amazingly wrapped twice around the branch like a knot.
Copyright by: kazko, 2007