Repticon, New Port Richey

2012 December 1, 2

Hi sugar glider lovers:
We will be in New Port Richey, Fla at the Repticon show with some of our adult sugar gliders. Come visit and talk gliders or come and see the various critters, reptiles, bugs andthe seminars that they offer.
Here is a direct link to order tickets:

www.repticon.com/newportrichey.html

Pictures of Pin Head(ten year old) and Buddy that will be with us.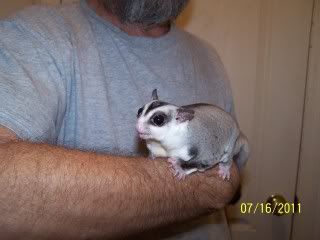 Art