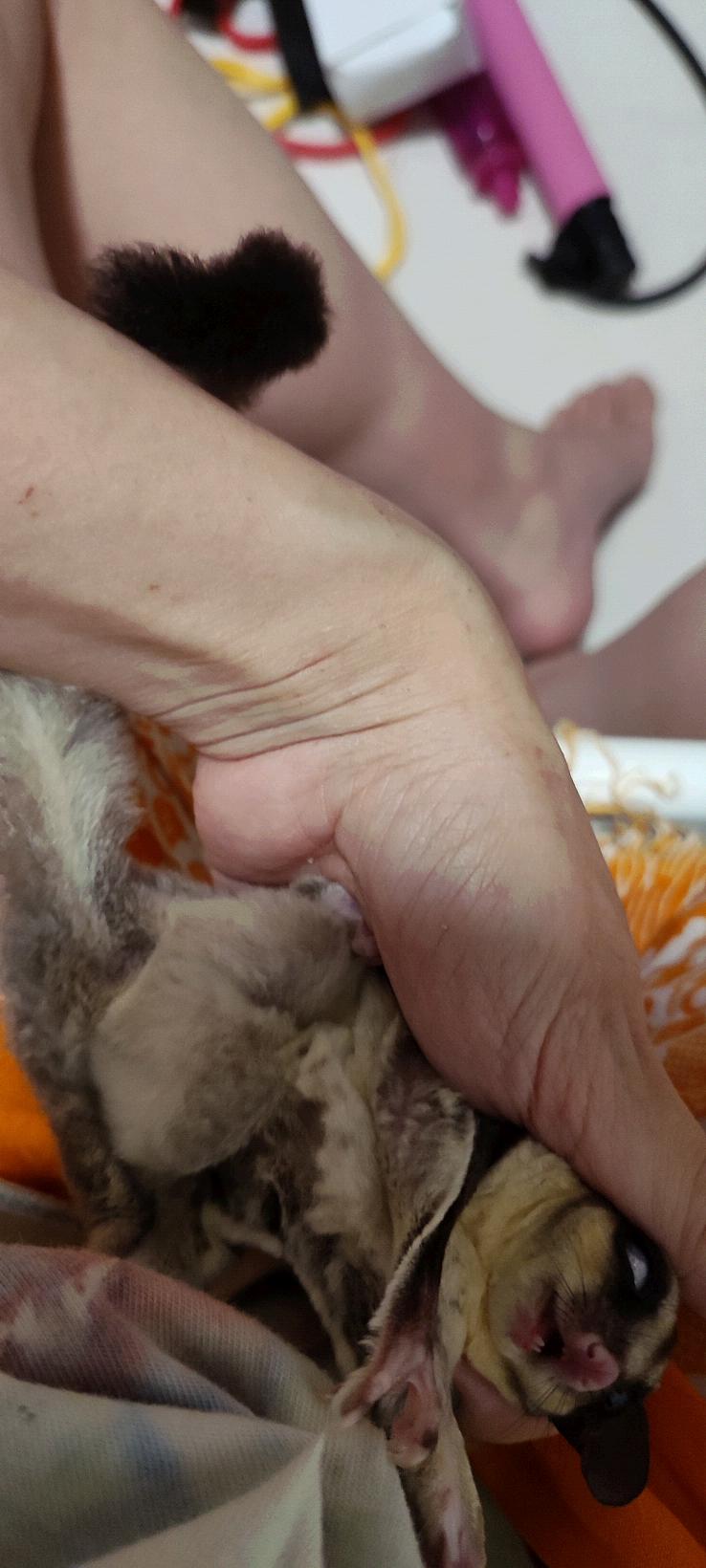 Hi everyone! I am first time owner of sugar gliders and here goes nothing..i have 2 boys and 10 girls (i know, i have no self control for these furry things) and about a month ago i noticed my oldest boy,max, was mating with my second oldest girl. They're about 8 mo, the girl,lucy, is slightly older. I was quite shocked because i heard they are sexually mature around a year or so. The 12 of them lived harmoniously in one big cage i made for them. So i separate the couple i caught mating. I also moved another older girl, elsa, so now they are three of them in a cage. I separated also my other boy, luca, a creamino with 2 of my het crem girls. THEN tonight i noticed one of the girls in my old cage, coco (one of the 6) has bumps on her lower belly. I thought of nothing but the worst thing of course like absess or cysts. Then i tried to hold her down and those bumps are hard. Well, after a quick google search im pretty sure coco is preggo with 2 kids now.

Question is, should i separate coco from the colony cage (6 girls are in there, there was no fighting or anything so far, they been together since they were 1-2 months old) but i feel torn because on one side if i dont separate coco, im afraid there might be joey stealing happening. But if i separate her with max (presumably the one who knocked her up) what about his current cage mates, who might also be preggo? Or should i move her completely to a different cage alone? But i heard moving should be avoided during pregnancy and that the dad should be there to help out.

I have to add that i am not planning on breeding but i do have plan to have them procreate then having the boys neutered in the future so i will only have girls.

Please help, any input would be very helpful.

PS: i want to share her pics but still figuring out how.