Got this box toy that i thought theyd have fun climbing on, but after i got it home wasnt sure if its safe. My concern is these turning bits, maybe I'm being paranoid but I wondered if they might get stuck trying to crawl through them? Theyre about 1 inch wide gap when turned horizontal. I took one wall off the box so they can go in and out, my concern is just if they might get stuck in these rotating things or might hurt themselves if the squares rotate while theyre trying to pass through. Maybe I'm being paranoid.

Also the interior seems to have hot glue used in places.

Its a toy for 1+ year old babies, though im not sure if interior is up to the same safety guidelines; the bottom is open but toy is large and meant to stay upright I think.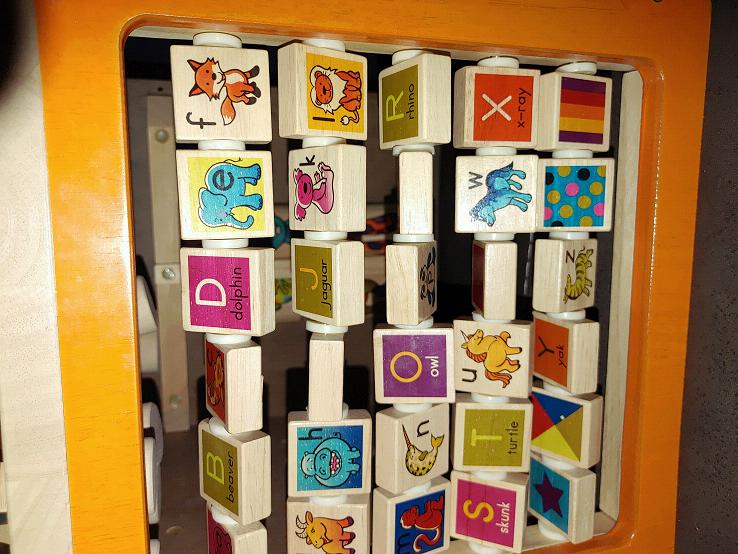 Look what I found on Ebay