In the summertime when the weather is hot You can stretch right up and touch the sky When the weather's fine
You got gliders, you got gliders on your mind#127928;#127929;

It's SUMMER CONTEST TIME!!!

Just in time for my 2 new products....The_____________pouch and the _____________ pouch. . (See Pics)

That's right! they don't have a name yet #128561; That's the CONTEST Part!! I need YOUR help naming my new pouch's!

So what are they?
The one in the right is an open clip on pouch.
The one one the left is a clip on zipper pouch( bra pouch style)

You can wear BOTH on ANY shirt without altering your fav threads or dealing with neck straps! How cool is that!! You can even wear more than one at a time!!

CONTEST NAME THE POUCHES!! How do you enter? There are lots of ways for everyone to participate multiple times!!
-----------------------------------------------------------------------------------

1 Like the page = 1 name the pouch entry

2 share my Lovely Sugar Stitches page
https://www.facebook.com/lovelysugarstitches/ = 1 name the pouch entry, In a comment on this post write shared and the name suggestion for the pouch.

Example

shared <3 CozyCarry

3 Tag 1 friend per comment on this post = 1 name the pouch entry,

example

TracyandDenise Gillespie clip N go

4 You can tag as many people as you want in separate comments as shown above.

5. Answer the question " How would you wear it or use it "= 1 name entry.

Example

I would use it for taking males to the vet for neuters and call it Clip n Snip

_________________________________________________

You can do one, or all of the above more than once That's it! easy right??

THE WINNERS- there will be TWO winners for this contest and they will each win one of these pouches!!the name chosen for the pouch with the zipper will win that pouch and who ever names the open pouch will win that pouch .
Lots of prints to choose from!
Prints in the pics are available but not limited to them.

The winning names will be chosen by a panel of 3 people who are not participating in the contest.

*********** IF THERE ARE DUPLICATE NAMES, the first one that posted the name is the one that will count. The example names do not count *****************

Lets have some fun and get creative!!!!

Contest will end June 16 @8 p.m.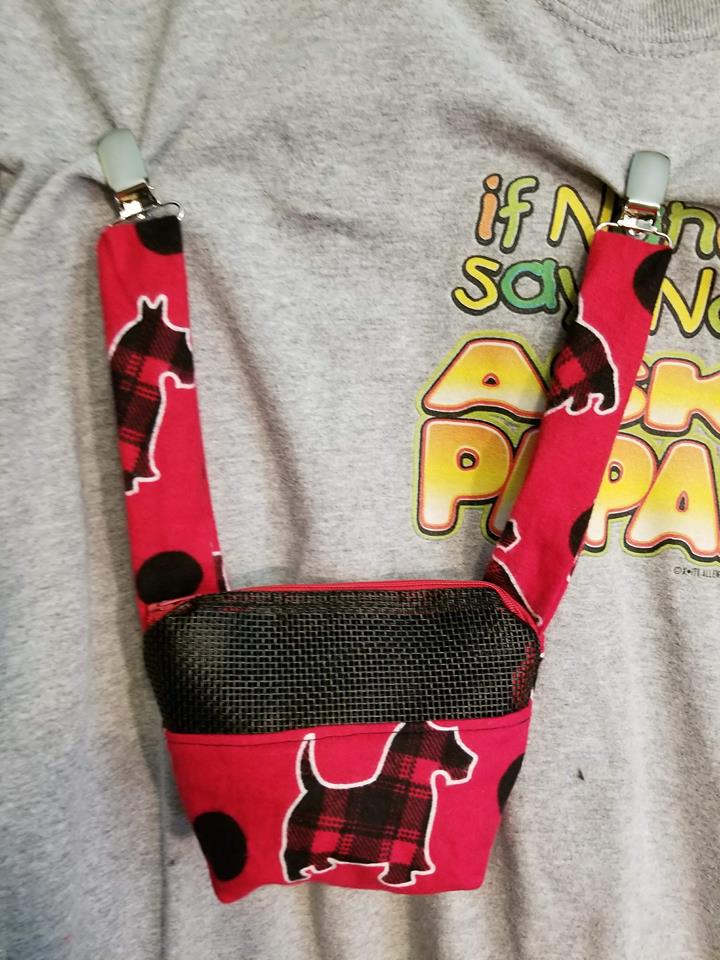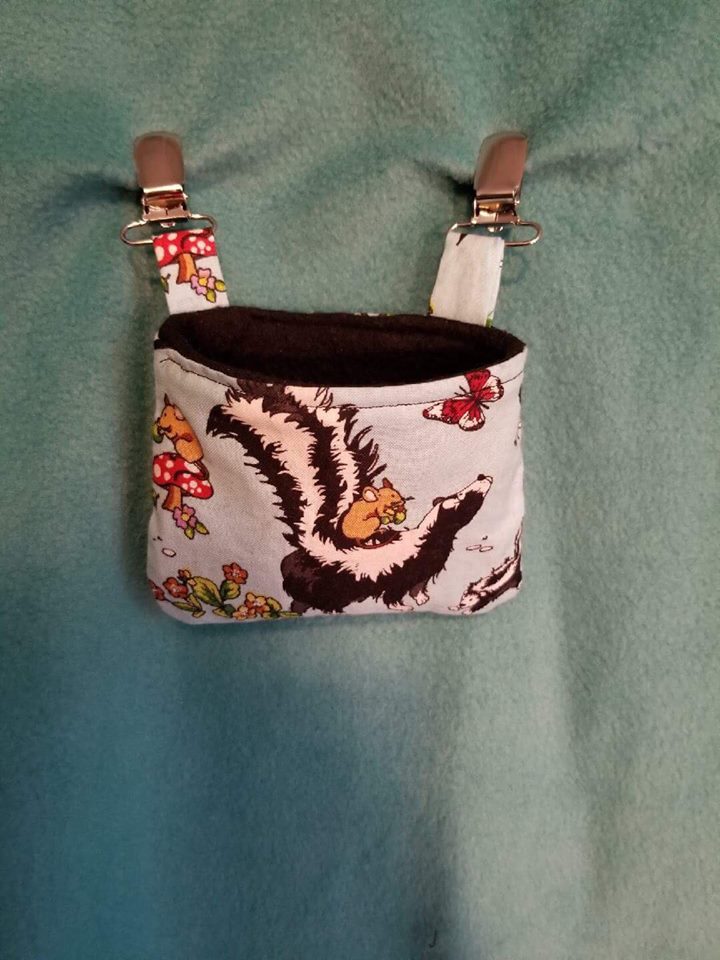 Look what I found on Ebay