Most of the cages we get are made in China by people who are not really trying for best quality or design for our animals. This can lead to some unintended side effects.
For instance, what do our sugar gliders love to do when the door is open? Well mine love to come running, or climbing really. Any time I open a door, the critters come around from the side and always wrap a finger hold around the open door frame of the cage. Some of the cages have lots of space around the door frame so when it closes on a finger, no problems, and some dont.
I have one cage that is very bad on the sides. I have known this since I got it and have been very careful with it yet I still manage to get a finger in there once in awhile. If I werent being so careful with it, those fingers would have all been chopped off.
BAD DOOR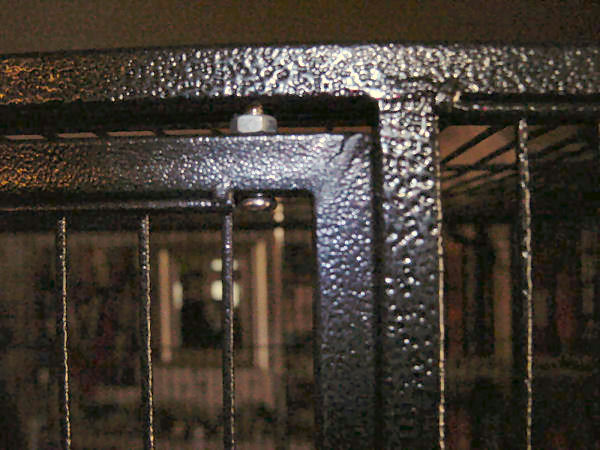 GOOD DOOR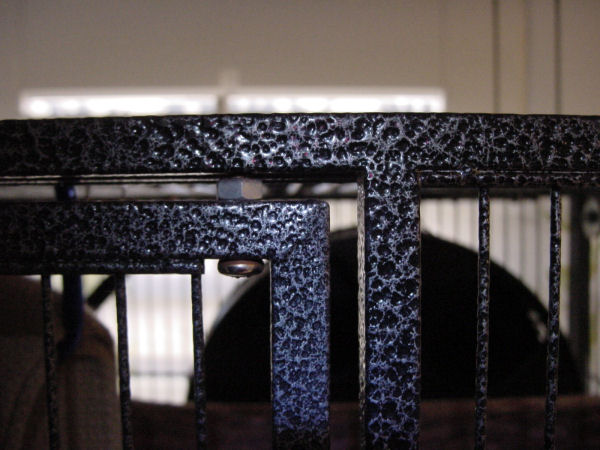 Also, even when the door is wide open, a single clingy glider can grab the door, pull and accidentally slam it shut which could then cause severed fingers or limbs in all sorts of places around the frame. So be weary of this.
Many folks have those "budget" bird cages with the slide up doors. I used to have some of those and I cant tell you how many times that door came slamming down accidentally when it was not supposed to. That is enough force to break a glider neck, chop a foot or at least hurt somehow. So I recommend extreme caution with this style of cage door as well.
The good thing about the budget doors is that they can be reworked to swing out simply by bending some of the metal tabs or adding a little bit of homebrew if needed. What you want to do is make it so that the door has to be lifted one inch to unlatch and then it swings open on one of the sides.
So be careful when closing your doors on your gliders and plan for accidents.