She's been gone 24 hours
Losing a family member-even if they're furry is quite devastating. I had been practically begging my husband to put her out of her misery for months to no avail. Then, he finally made the appointment. After that, I was scared and petrified. Setting the date, time and place for her death was so different than knowing we were "going to" in the near future. I feel guilty and evil. I can rationalize that I shouldn't and that she was truly suffering, but now I feel like I took her from the family. I know I technically didn't but the tears streaming down my husband and son's faces make me feel otherwise. We all know and understand it was necessary and that we were all selfish for keeping her to make ourselves happy. I know I'm not evil, I know I'm not a murderer but it doesn't make it FEEL any better.

I didn't have to wipe up any slobber off the floor last night or this morning. I had no one to walk last night or this morning. No one barked when the doorbell rang yesterday afternoon. No one wagged their tail when I walked in the door last night. No one nudged my arm while I watched TV last night. There's no little clicks of nails on the floor and no one under my feet. No one was in my way when I vacuumed either. How is it that I now don't think those things are annoying?? She's only been gone 24 hours and I know it will get better, but my heart REALLY hurts right now.


 Skitzi's lady lumps
Once again, I'm seeing a very distinct lump on Skitzi. She had one a few months ago, we all saw it and then it was gone. :( I have no idea what happened, but there is DEFINITELY one again. I'm not going to get too excited until it gets larger so we're keeping an eye out and ours fingers crossed! Then, we can finally take Daddy in to get neutered so he isn't so...RIPE! P-U!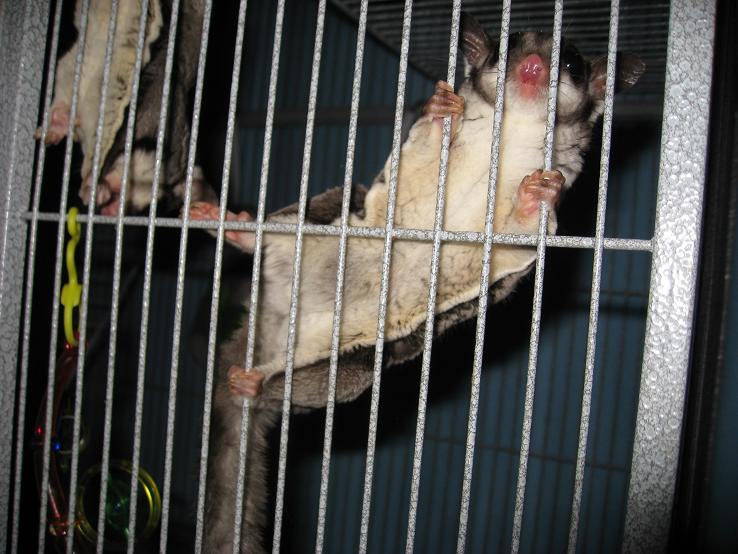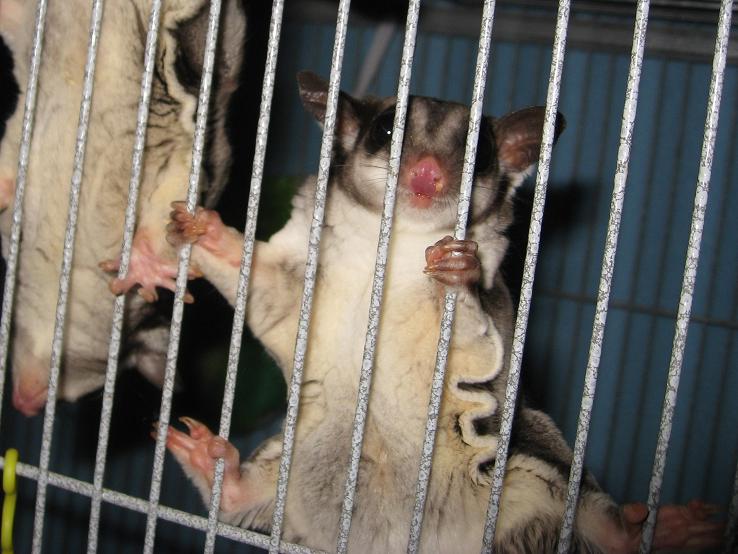 My baby is 9 today!
I know there are lots of people older than me and younger than me on this site, but geez, I can't believe he's 9 today. There's no exaggeration when people talk about time flying the older you get. I just need to remember to leave the dishes in the sink a little longer sometimes and play games with them or watch a movie with them or ANYTHING else. My hubby is suddenly turning gray and I have arthritis in my pinkies!! What the heck?? LOL Anyway, just having a reminiscent moment of Christian being a baby...we'll have to break out home videos tonight after the party. I haven't seen them in years and I got THE best Christmas present...my hubby got them all switched to DVD and I will now MAKE the time to have us all sit down and watch them..even my daughter should think they're "cool". hehe

 Missing Puff Daddy
I'm missing him terribly :( Whenever I take the girls out to play at night, they look for him first still. I'm sure there are lots of areas that smell like him. Poor Skitzi too, she literally looks at me like, "Where is he? I can't find him!" His favorite food is untouched in the mornings..Seems silly sometimes to be so upset over a pet I had for 5 months but there's something extra special about the ones you take in, nurture and grow to love. I've been very fortunate in my life to lose very few pets and the ones I've ever lost before were when I was pretty young. Maybe it's harder now because I'm the one that gives all their care as opposed to my parents or siblings, etc...or maybe I'm just too sensitive! Either way, it's not the same without him and I miss him.

 About Me

kyro298
Gender: Female
Occupation:mom, chauffer, judge, jury, nurse, referee, maid, cook, bank, soccer mom, dance mom, volleyball mom, karate mom, baseball mom and love all of it! I somehow run my own business in between there somehow...

Member since: Feb 25, 2007
Posts: 15262


View my pictures!

I'm on the map!

Links

My Hobbies
Pottery, reading, word games, my pets, traveling, watching the kids in their respective sports, decorating, designing

Favorite Quote
"Do what you can, with what you have, where you are"

My Bio
Mom of 2 awesome kids (13 and 17)and wife of 1 bigger one (equally awesome)for over 18 years, 5 flying monkeys and we also have a 17 year old cat and a lab/beagle mix that is 3.