I recently increased our Fiber port from 25/15 to 25/25. This should allow a little bit quicker access and/or heavier load to the servers.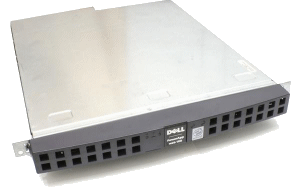 I can get speed through the firewall but I wonder if it can take any quicker as it is an old P3/700 1u Dell PowerApp with a slow bus. The good thing about that box is that it only draws 40 watts. That is less than anything else around here, so it is an energy efficient thing to be using.
I believe the next firewall will have dual Xeon, gig ports and will sadly draw 200 or more watts and add an increased heat load on the cooling system. Progress I guess.
So in updating my records I began to reminisce about all of our connectivity over the years and I started to dig. I had forgotten about some stuff and found it interesting. Looking back and seeing modem connectivity, for instance, which sounds lame or typical, but for 1994, routing an actual network across that before "web sites" even existed, it was kewl!
So here is the list I came up with. 1997 is when sugarglider.com came to be.
1990 and before - dialup bbs, file transfer, commodore64
19910000 - 2400 ham radio packet digital
19920000 - Netcom shell account
19940000 - "www" World Wide Web is created
19940000 - 33k Dialup, Office, routing (30 ip), using office domain name to host personal pages
19960000 - 56k Dialup, Fastlane, routing (30 ip), moved personal pages to house
19970101 - 64k ISDN, Fastlane (30 ip), began hosting other peoples web sites
19970124 - registered sugarglider.com
19970308 - 128k ISDN, Fastlane Internet ISDN (30 ip)
19980810 - 128k ISDN, The Beam (30 ip)
19990318 - 2M MMDS Wireless 2-way, The Beam (30 ip)
19991110 - 128k ISDN, Unicomp, added first firewall with NAT and moved to name-based virtual servers (2 ip)
20000406 - 384k SDSL, Zyan (10 ip )
20001005 - 384k/128k MMDS Wireless 2-way, Nucentrix Austin (1 ip)
20030501 - 1.5/768k ADSL, Speakeasy (2 ip)
20051024 - 15/2 FIOS, Verizon (5 ip)
20080724 - 20/5 FIOS, Verizon (5 ip)
20091007 - 25/15 FIOS, Verizon (5 ip)
20110816 - 25/25 FIOS, Verizon (5 ip)
In addition to sugarglider.com, here are a few of the other domains I have hosted in the past:
dogandcat.com
stonetrail.com
blackangus.com
dfwbiz.com
goldstarlimo.com
englishworkshop.com
davemathews.com
rentanerd.com
yeshello.com
internetupdate.com
onlineupdate.com
It's fun to "remember when" especially when you have records of everything so you can be sure that you arent making things up. With technologies as they are today, it almost seems "modem-like" that we are only on a 25Mbps upstream. 100M ethernet seems old and slow. Yet with all of the really neat advancements, there is still a huge percentage of the Earth that has no Internet. There are those that would kill for a reliable 500k connection. Many of these people will experience the Internet for the first time on a wireless device and all of the history to get to that point will be lost to them.
One thing that grieves me about technology is that it is built on top of itself. Those that "remember when" die off and nobody recalls how to make the original stuff. There may come a time when technology fails and there is nobody around that can rebuild it.
Do you know how to make components, circuits, miniaturization, wave soldering, chips, software, power supplies, fabrication, metallurgy, wire making, power generation and transmission, codecs, communication protocols and endless other technologies...
Imagine having to reinvent or duplicate that kind of stuff post-incident of some sort. Who do you know that can actually make as opposed to just use.
Oh well, so our speed is up on the web site. yay!