Nibbler Squirrel out in the lounge chair
 Nibbler squirrel wakes up from afternoon nap
 Nibbler squirrel squeaks for the camera
I caught Nibbler the squirrel out feeding in a rain shower so I proceeded to bother him for your video enjoyment of course. Turn up the volume and listen to him squeak as I poke and pet him.
Later in the day I found him sheltering in his gourd so I took him in for a minute and loaded him up with some dry treats.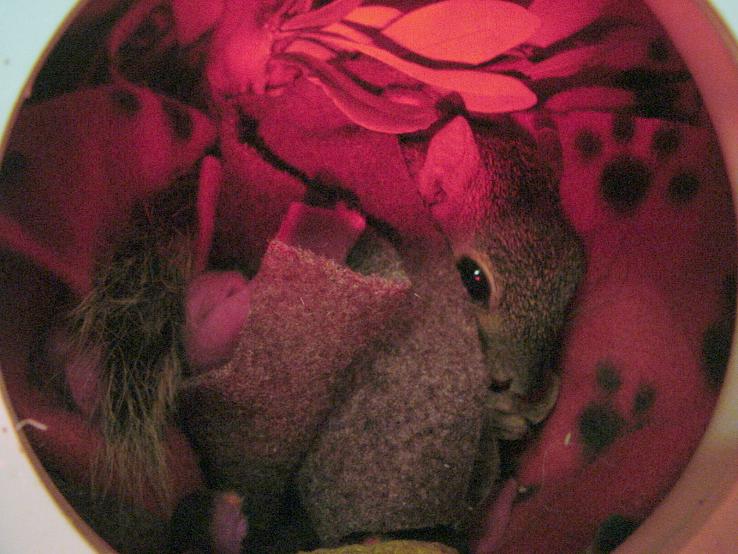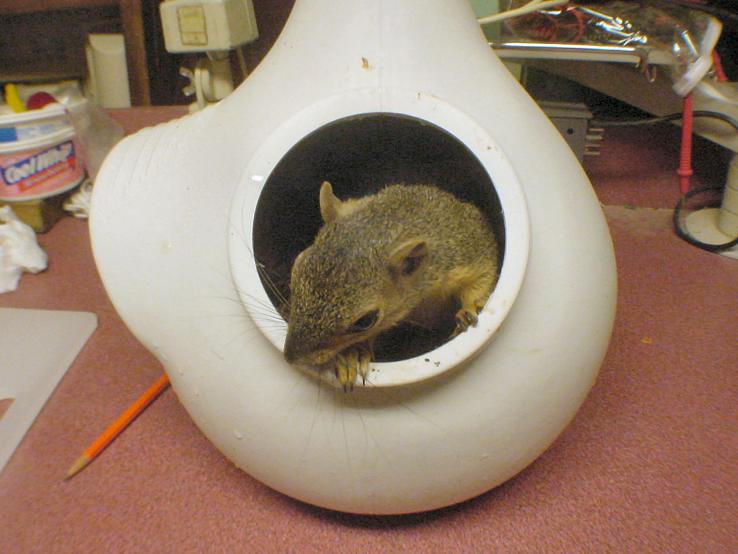 Nibbler said hello today
I was out this afternoon troubleshooting some failed wiring for lights in the back yard trees. While I was focusing on the outlet box I had apart at the base of a tree trunk, I heard a sound and looked up to find Nibbler an inch from my face. He came down to see what I was doing. I said hello, gave him a kiss and he jumped to me. I took him in for a quick pecan and grapes and went back out to watch him enjoy them. Later on after I was finished with the wiring he came down again. I watched in horror as an adult squirrel followed him down and began attacking him. He was nimble and quick and escaped towards me but not without getting a bite on his rear end. I gave him another treat and a few kisses and watched over him as he fed a little on seed. It is sad that he has to toughen up and deal with territorial family. I figure this will eventually weaken my ability to interface with him. He may not always come to me when I call him down, but he does come sometimes and he seems to enjoy the treats, a little bit of attention and knowing that I am still here for him. I hope we can maintain contact because having him as a pet not in a cage is simply wonderful.
More
NIBBLER LOG
 Tree leaves falling morning after freeze
After our first hard freeze, the tree leaves fall fast.



 7:00 AM Nibbler
I had Nibbler inside over night to protect him from a hard freeze.



 Nibbler Squirrel Log
I began to keep track of my encounters with my wild pet squirrel. He seems to be doing well in the trees and he is still coming to me and enjoys being held and fed. So why not share this with you guys as it still excites the heck out of me.
Nibbler Log
 Hazel finds a new home
Five year old Hazel has been in a cage by herself since she had been estranged from her colony by the two younger girls. It took a month of isolation to heal from the wounds and then I tried to reintroduce her which ended up in more wounds. I decided to not try any more. I could have pulled a male from the boys cage and kept her as a pair, but maintaining a fourth cage long term is not in my plan, I am actually interested in shrinking the inventory of gliders.

Lucky Glider had a male that recently lost his cage mate so they decided to pair him up with Hazel. So today Hazel was dropped off and immediately paired with the boy and all went well. So far so good with the match and the hope is that the boy will be better off and even more adoptable as a pair.

Hazel is really tame and quiet so hopefully some of that will rub off on the boy who hasnt gotten much attention in his life. The remaining three in her colony over here are doing fine and I might consider adopting them out if something presents itself.



 Nibbler Returns!
I am so excited. Nibbler released himself out the back door on 11-15-2011 and then today, 13 days later, when I was out looking for squirrels, he ran down the tree and jumped right into my arms. It froze last night and I think he's sick of the cold. So I just carb loaded him and he went to bed on the mantel. I think I'll put him out later when he wakes and hang his pouch high up on a tree. Perhaps he'll use it to stay warm. Perhaps he will keep coming to visit me for good food and treats.
The squirrels seem to stir around 10am, so that is probably the best time to catch him out and about unless he begins to sleep in his pouch.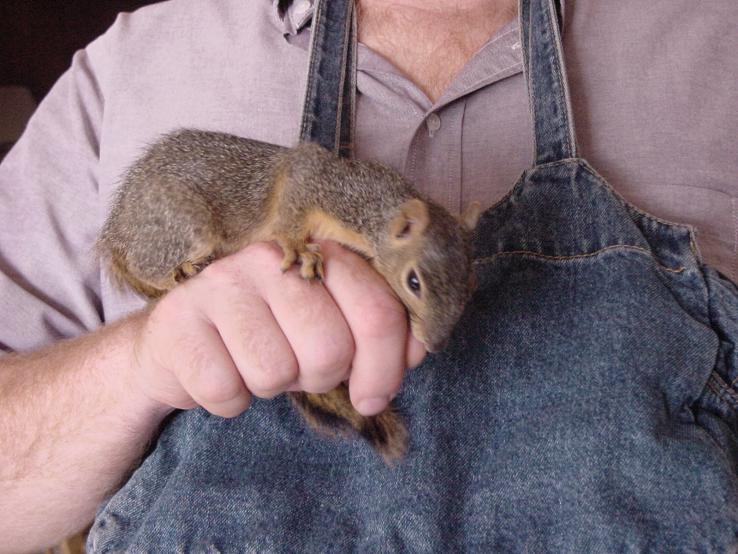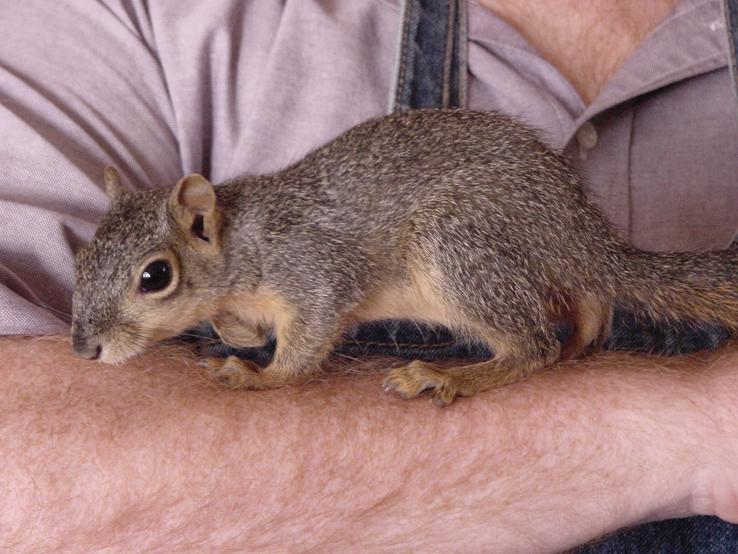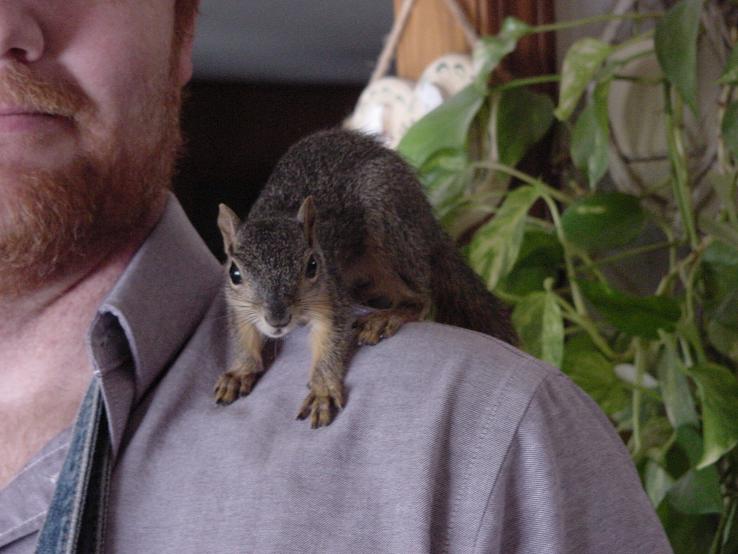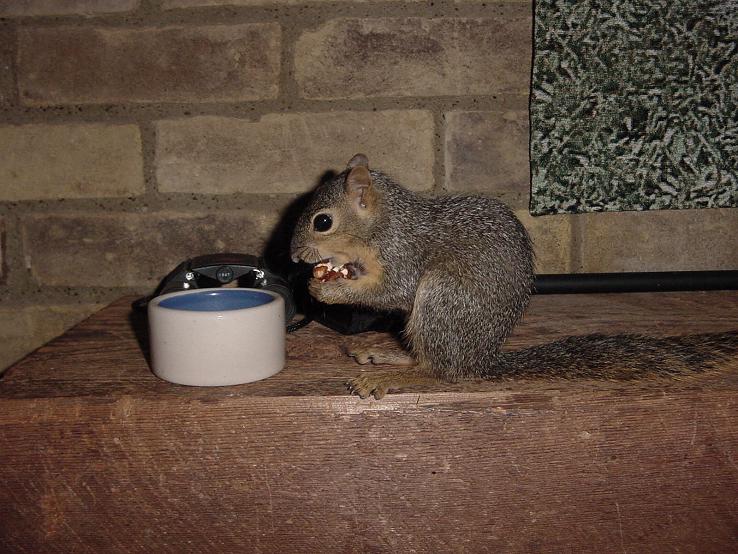 RV Camping at Turpentine Creek
This weekend we visited some "hillbilly" relatives in the Ozarks and had a great time with them while rv camping. We set up our telescope and shared some of Jupiter and other stuff with the family.
On the way out we decided to overnight at Turpentine Creek Wildlife Refuge which is a few miles South of Eureka Springs Arkansas. We were the only ones at the camping area so we got choice pick of spots ten feet from a cat cage. Overnight fee includes admission into the refuge in the morning which was very nice. So we drove in before sundown, set up camp and then were serenaded by lions roaring while snuggling next to a very nice camp fire watching deer run by.
Here is a little bit of our experience for you.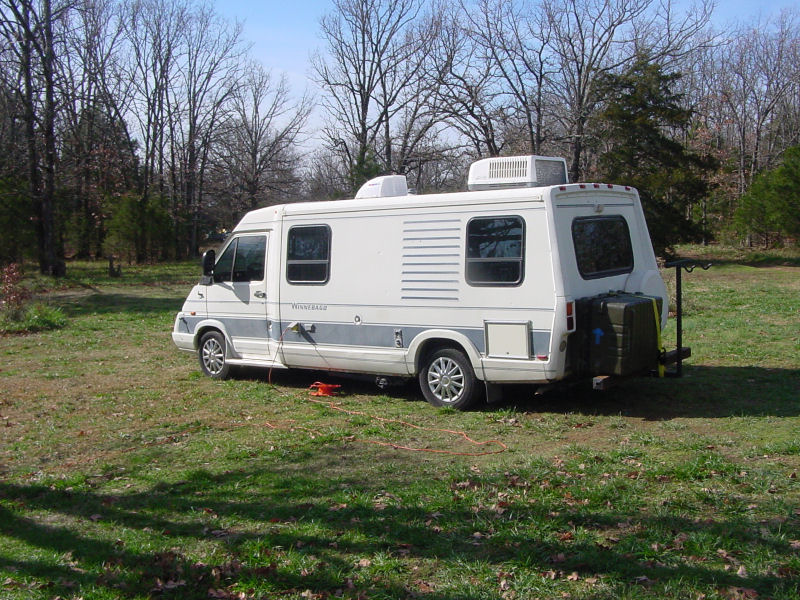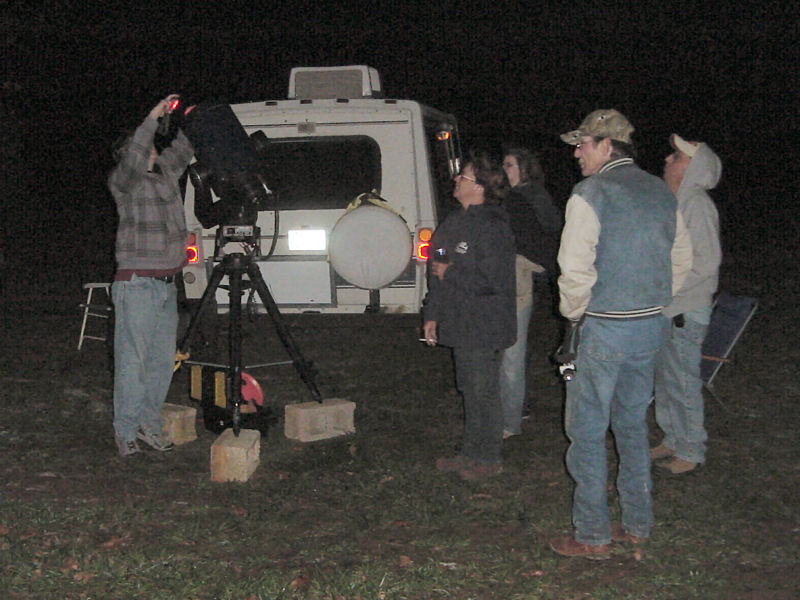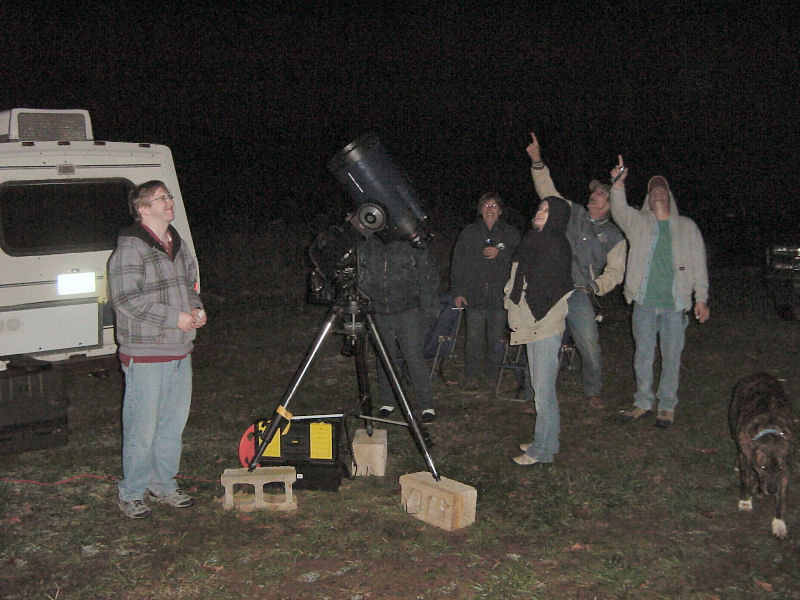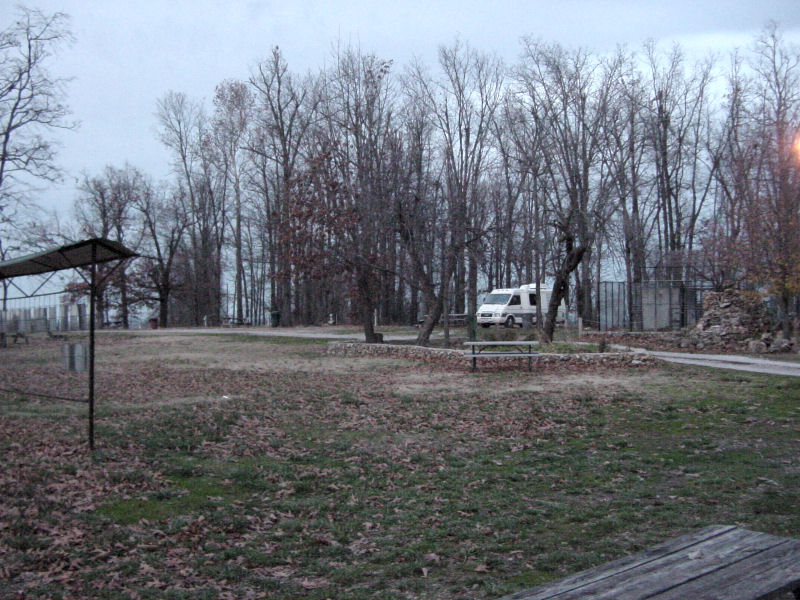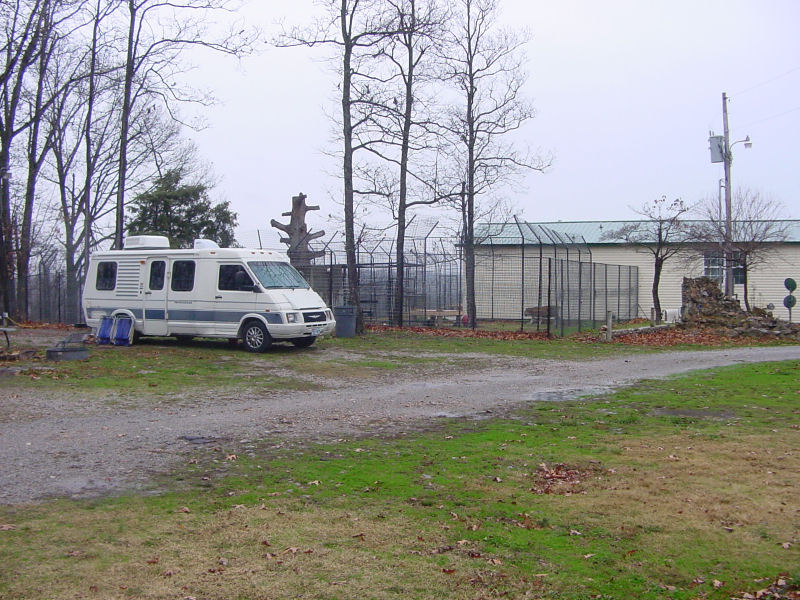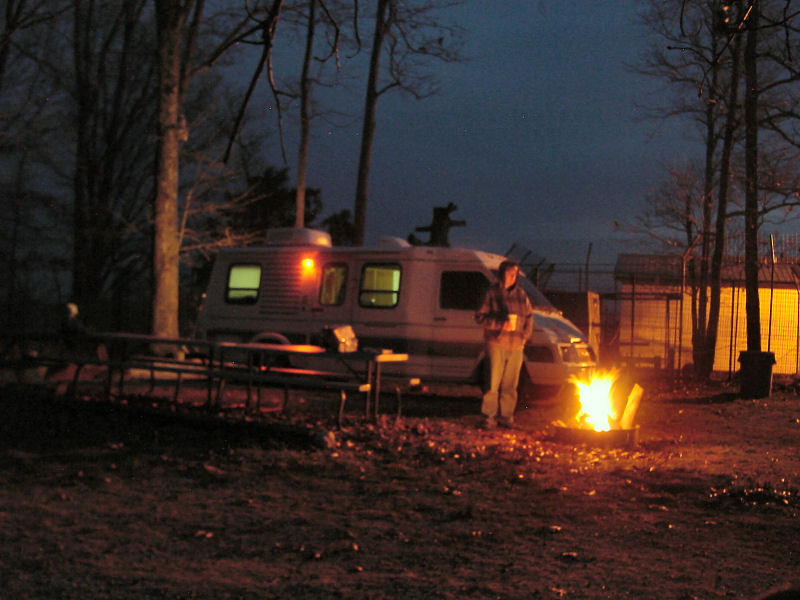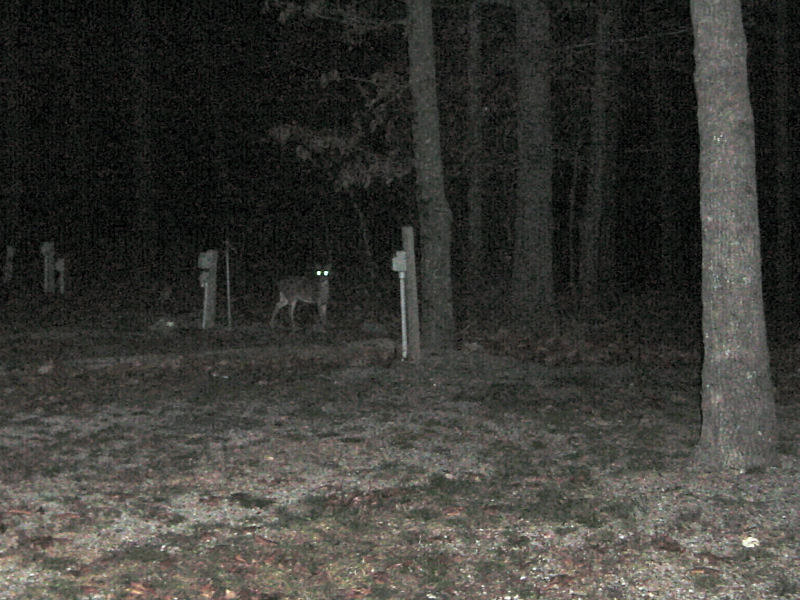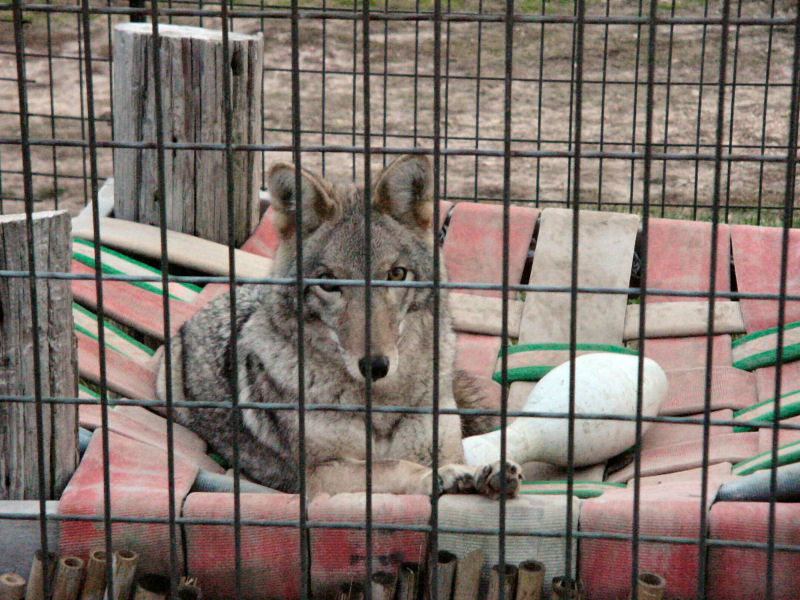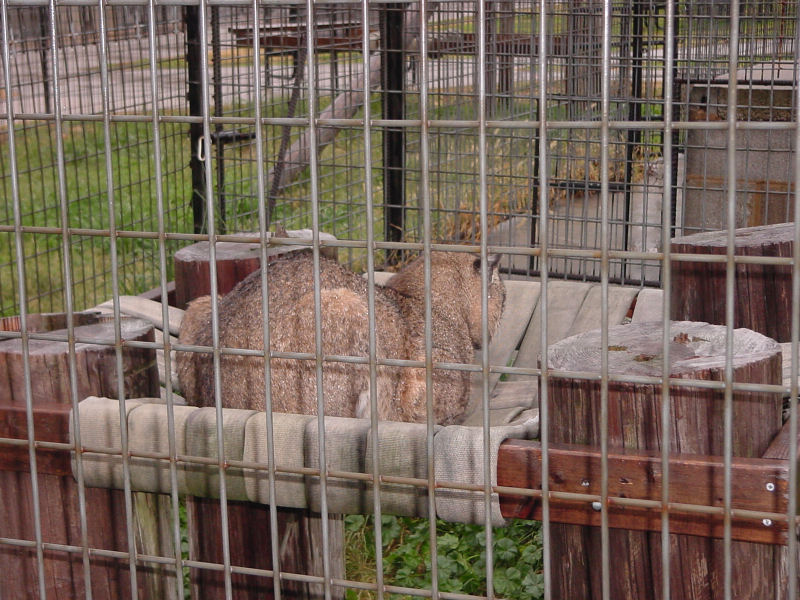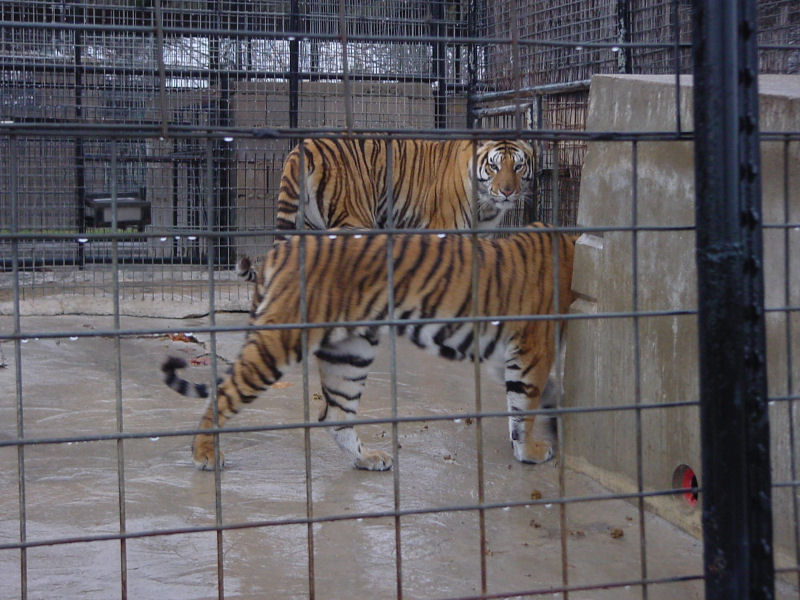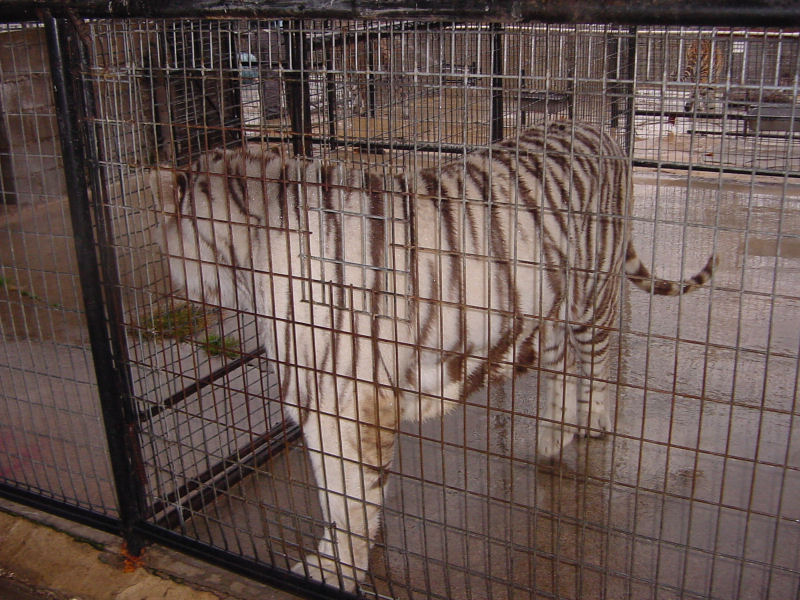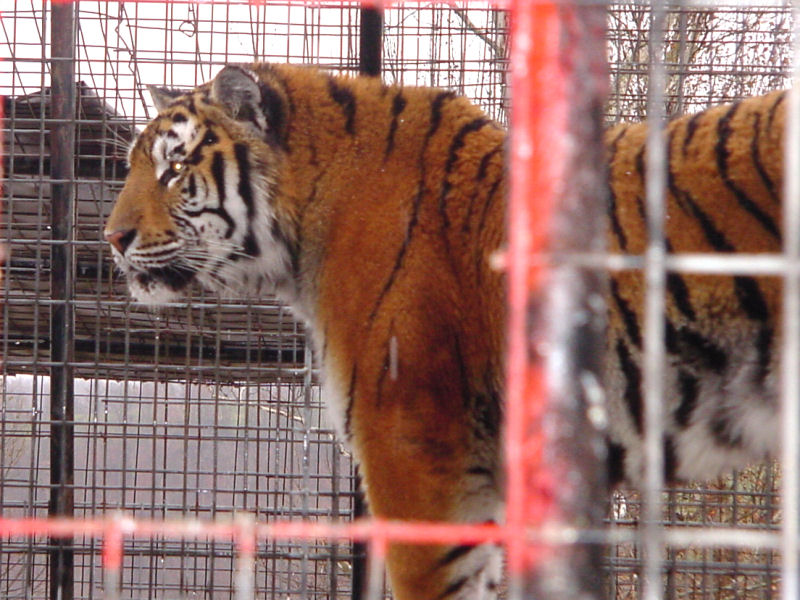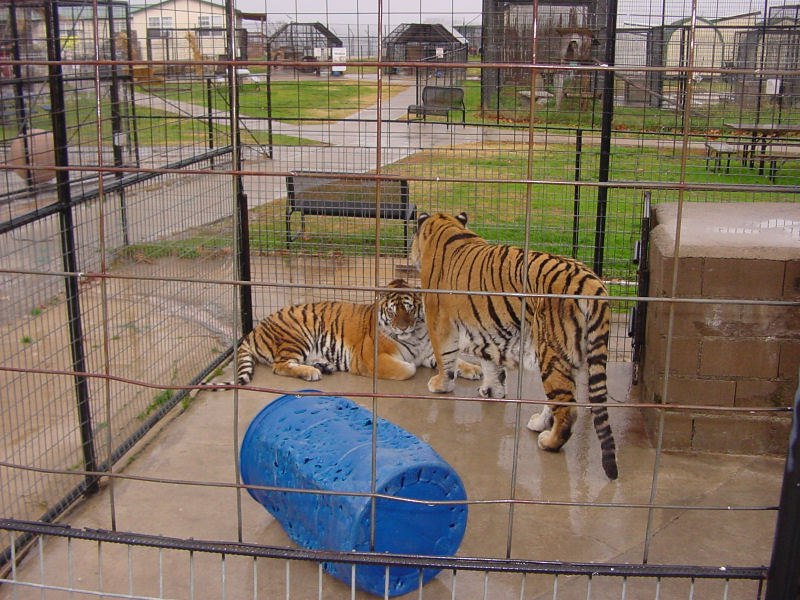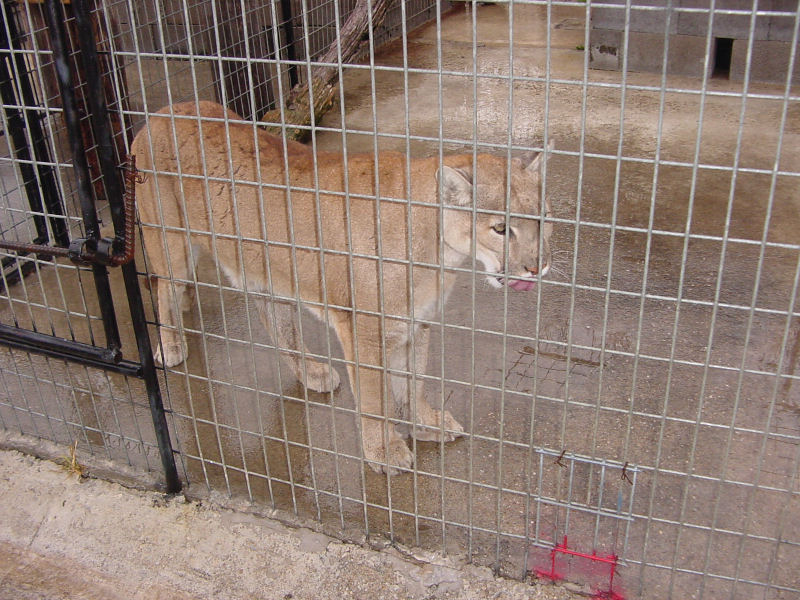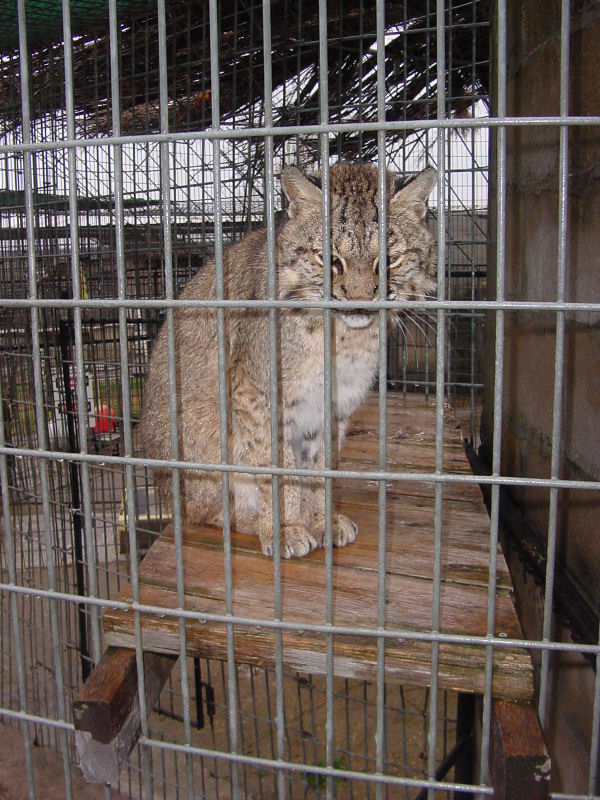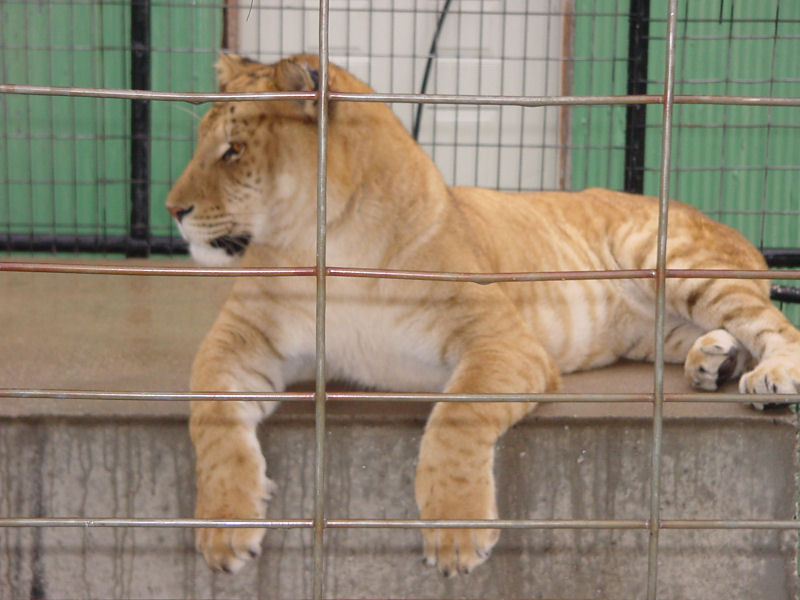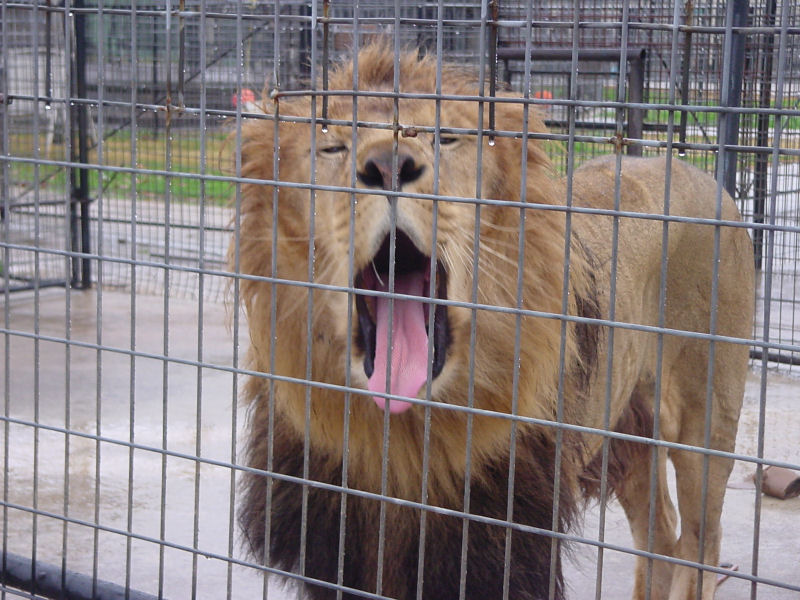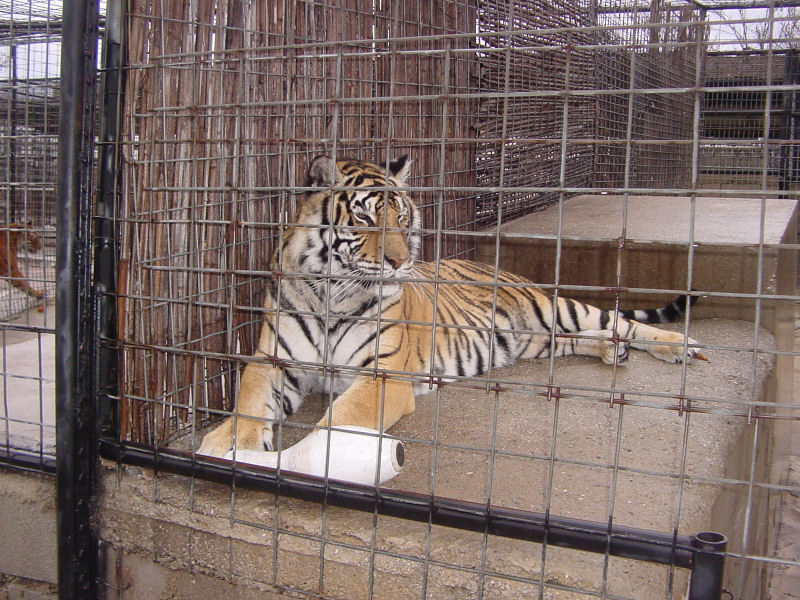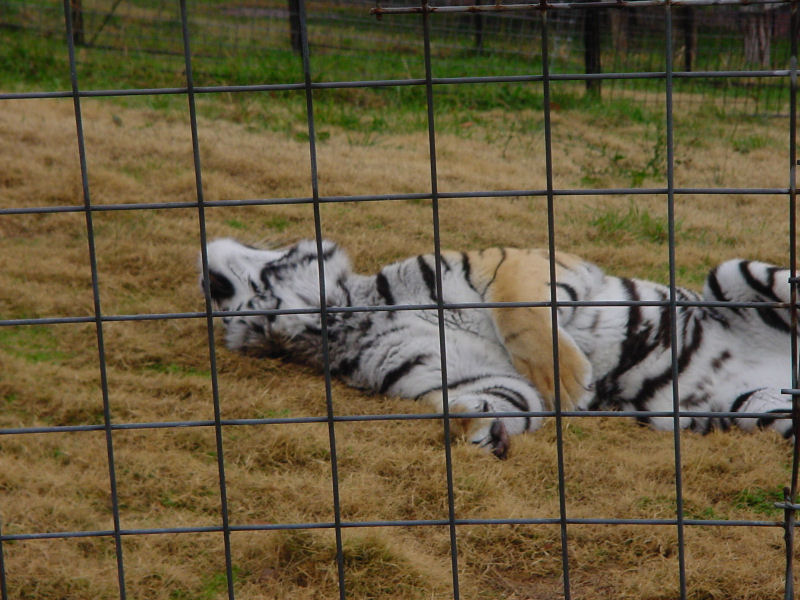 About Me

kazko
Gender: Male
Occupation:computer geek

Member since: Jan 24, 1997
Posts: 6747


View my pictures!

I'm on the map!

My Bio
NUTHOUSE (3) Pican 4/30/2002, died 6/02/2010 Buddy 5/01/2006 Hazel 2/01/2007, rehomed 11/28/2011 Maya 4/25/2007 Pili 4/25/2007 MISFITS (3) Big Guy 9/23/2003, died 1/29/2014 Lil Guy 9/23/2003, died 5/13/2015 Hunter 4/19/2006, died 3/23/2014 JP 8/12/2006 Shikoni 2004 Kioko 2003 Washi 2003, died 5/27/2014 SUGARSHACK (3) Chico 1/15/2006, died 9/14/2011 Cookie 10/15/2005 Kimmie 10/15/2005 Lucky 5/25/2007 Spritz 8/24/2007, died 7/06/2011 Ginger 8/24/2007, died 12/16/2012 Rock 9/09/2007, died 3/23/2013 Crystal 9/09/2007, died 11/01/2012