Question/Does my sugar glider need vitamins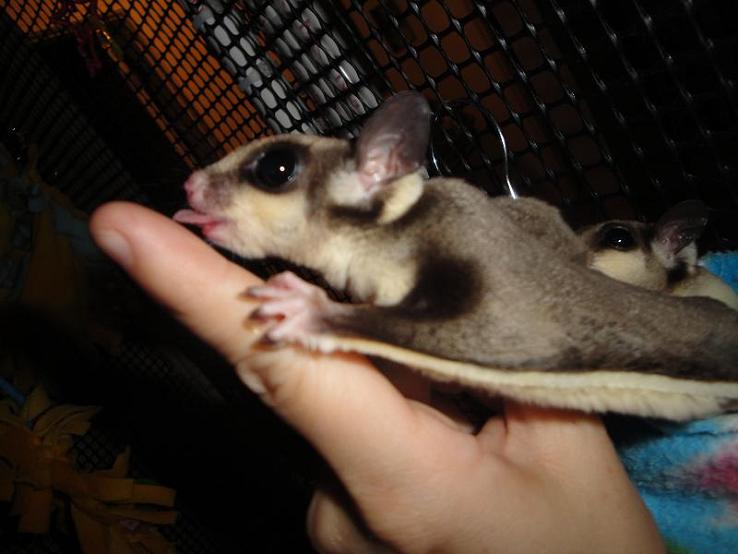 Copyright by: LuuLuu, 2011

All animals need vitamins and minerals to live, it just becomes a matter of where do they get them from. In the wild, sugar gliders do not get fed vitamin supplements. They manage to survive from their diet which is thought to be omnivorous, varied and seasonal. Sugar gliders in captivity can only eat what you provide. It is easy and common for captive sugar gliders to suffer in various ways from lack of vitamins and minerals. A good diet will address this issue and one method is certainly to supplement with any number of sources. Another method to address this issue is to pick food items that are correctly balanced for sugar gliders and to avoid the ones that are not. Another method is to feed an ever-changing variety of foods and to make sure that one of the nightly items is either supplemented with calcium or is a source of calcium such as yogurt. So the answer to this question is not yes or no, it is maybe, it all depends on how you have chosen to feed your pet. Diets are varied and are a source for a lot of discussion. At this point in Western husbandry, nothing is proven and not all that much is known for sure. Captive sugar gliders are surviving for 10+ years on many of the diet plans being offered so it is up to the owner to choose a method for themselves. One thing to definitely be aware of though is over-supplementing or Hypervitaminosis. "Sprinkling" powder every night on top of the feeding is most likely a bad idea as it is way too easy to over do it. A better approach is to follow the diet plan and mix any supplementing into the appropriate nectar mix.
More Information
Hypervitaminosis
Diet
What do sugar gliders eat in the wild
More Questions
Category Question